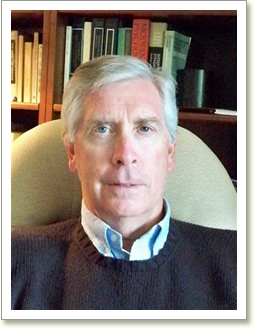 I was born and raised in Spartanburg, South Carolina. I attended Clemson University on an athletic scholarship, majoring in English Literature. After graduating from Clemson, I did post-graduate work in English Literature at Rice University in Houston, Texas. After I received my commission in the Air Force through the ROTC program at Clemson I discovered that my real interests were in the field of psychology. I left Rice and went on active duty in the Air Force for four years. The USAF sent me to the Space and Missile Systems Organization in Los Angeles. While stationed in Los Angeles, I attended UCLA on a part-time basis studying psychology. I was transferred to the Air Force Satellite Test Center in Sunnyvale, California and entered a Masters program in psychology at the California State University at San Jose. During the latter stages of my Air Force career I was sent to the University of Oklahoma in Norman, Oklahoma to study problems associated with drug and alcohol abuse, which were affecting military personnel returning from Vietnam. I also received specialized DOD training related to race relations at Andrews Air Force Base, in Maryland. Shortly after receiving an Honorable Discharge as a Captain in the USAF, I completed my Masters Degree and enrolled in a Doctoral Program in Psychology at the Claremont Graduate University in Claremont, California.
After completing my Doctorate, I worked for approximately eighteen months at the Kedren Community Mental Health Center in South Central Los Angeles. I then became affiliated with the Human Sciences Center, a psychology clinic in Beverly Hills, California, where I worked for the next three years. Subsequent to this I established my private practice in Beverly Hills. My work as a clinical psychologist has included individual and group psychotherapy, couples and relationship counseling, family therapy and forensic evaluations. I earned a distinction in the State of California as a Qualified Medical Evaluator, conducting medical-legal evaluations on behalf of the California Workers Compensation Appeals Board. I also developed and became the CEO of a Corporate Fitness and Wellness Company.
In 2006, after approximately thirty-five years in California, my wife and I decided to return to my home state of South Carolina. In addition to my private practice, I am an Adjunct Professor of Psychology at the University of South Carolina – Upstate, where I teach courses in Psychopathology, Life Adjustment and Sports Psychology. I am licensed to practice Clinical Psychology in South Carolina. I also maintain my license to practice in California.